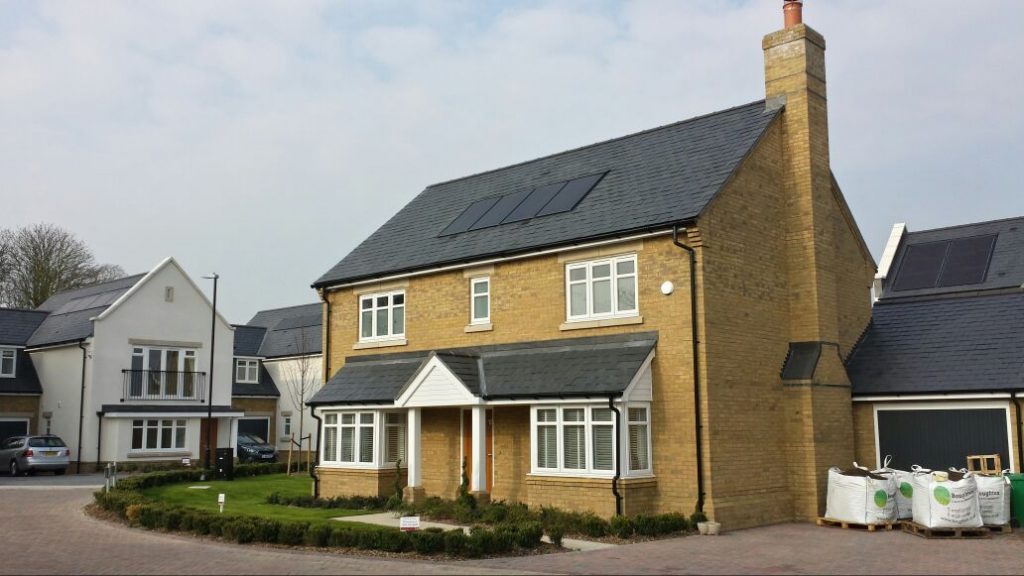 Eco2Solar have been helping clients meet their energy and sustainability targets for 9 years, their 5,000+ solar and electrical installations have reduced the carbon footprint of their clients by over 4,000 tonnes each year. Eco2Solar supply and install:
Solar electricity (PV)
Solar hot water (thermal)
Ground source and air source heat pump systems
Eco2Solar work with housing developers and contractors , social landlords and commercial properties together with domestic customers across England, Scotland and Wales.
★ Housing developers and contractors such as Barratts, Taylor Wimpey and Lovells can save money and meet sustainable targets easily as we design the electrical and solar systems for you and produce all the calculations and drawings for free
★ Local authorities including Worcestershire County Council and social landlords like Sanctuary Housing reduce their carbon footprint and fuel poverty amongst their residents by generating free solar power
★ Domestic homeowners will get exceptional service as well as access to the latest Government grants and incentives including Feed in Tariffs and Renewable Heat Incentive.